A while back I replaced the stock muffler on my Aston Martin with a QuickSilver SuperSports-Plus system. This is much lighter (24lb vs 40lb) than the stock unit, and has a great sound.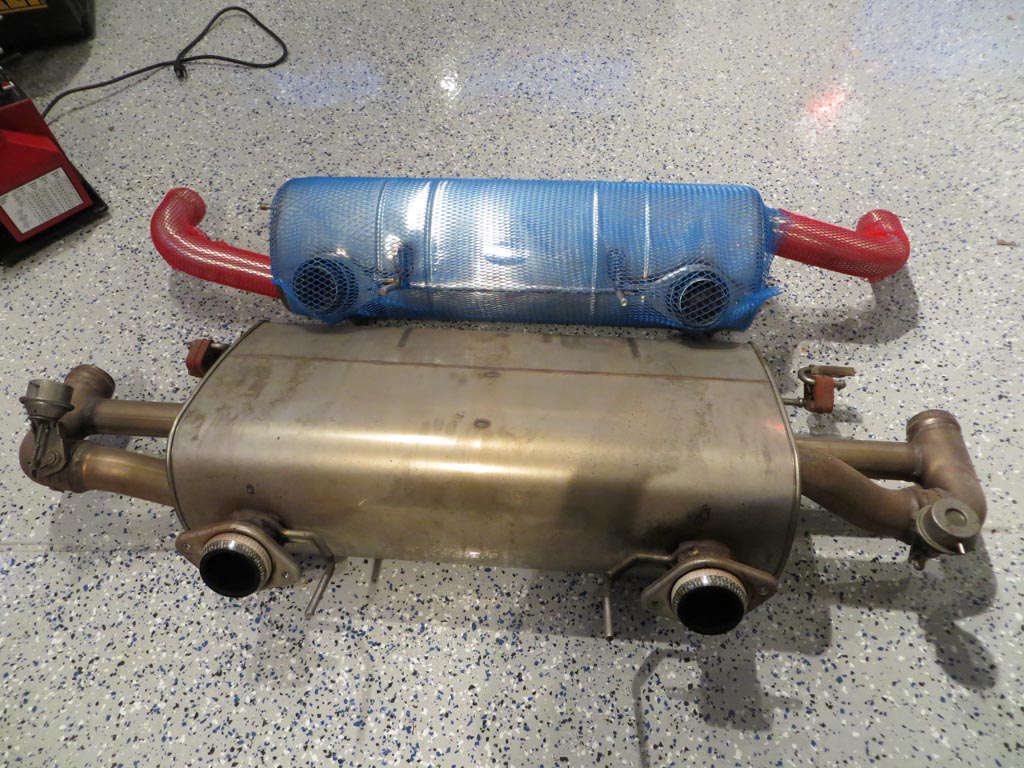 This completely changed the entire feel of the car, and took if from being a sedate grand tourer to a proper sports car that loves twisty backroads. As far as I'm concerned this is one of the best exhaust notes I've ever heard (other than maybe the Murcielago with a custom exhaust in a tunnel), way more musical than the typical Ferrari note.
Replacing the muffler required removing all the under trays. I took this opportunity to clear / polish the trays, check the air filters (which were remarkably clean), etc.
The hardest part (other then the really heavy old muffler) was finding the donut exhaust gaskets. It seems that basically no-one other than the dealer stocks these. A temporary alternative is to take two half-donuts and slather them with muffler and exhaust sealant and use these -- at least until the dealer gets the right ones in stock.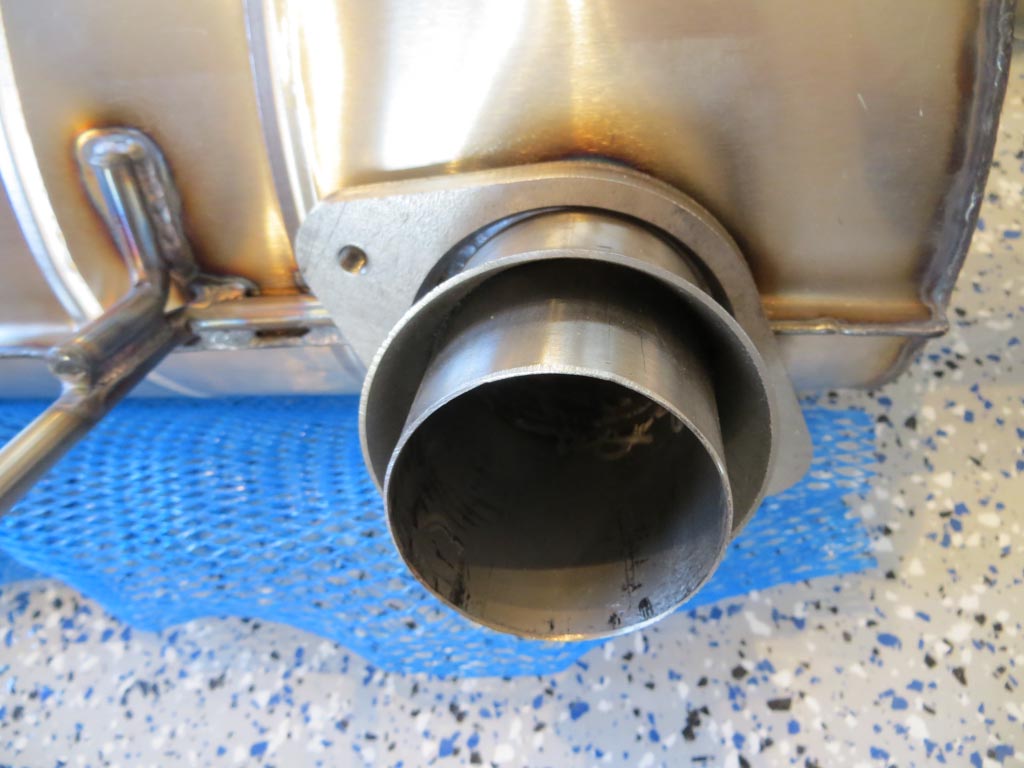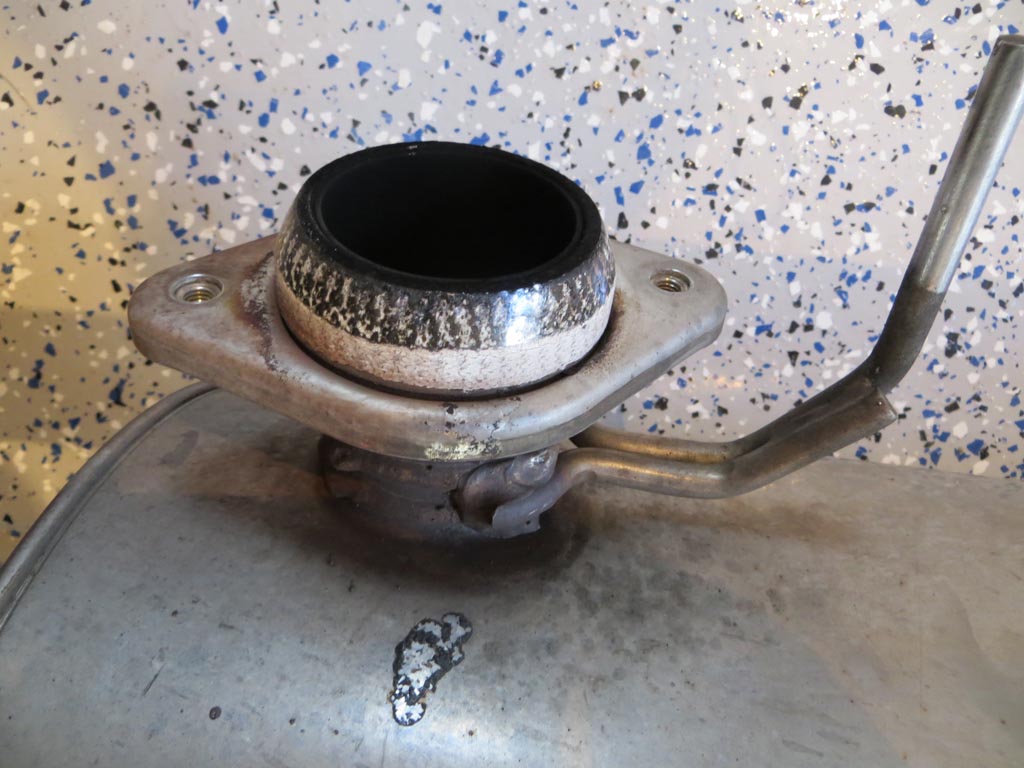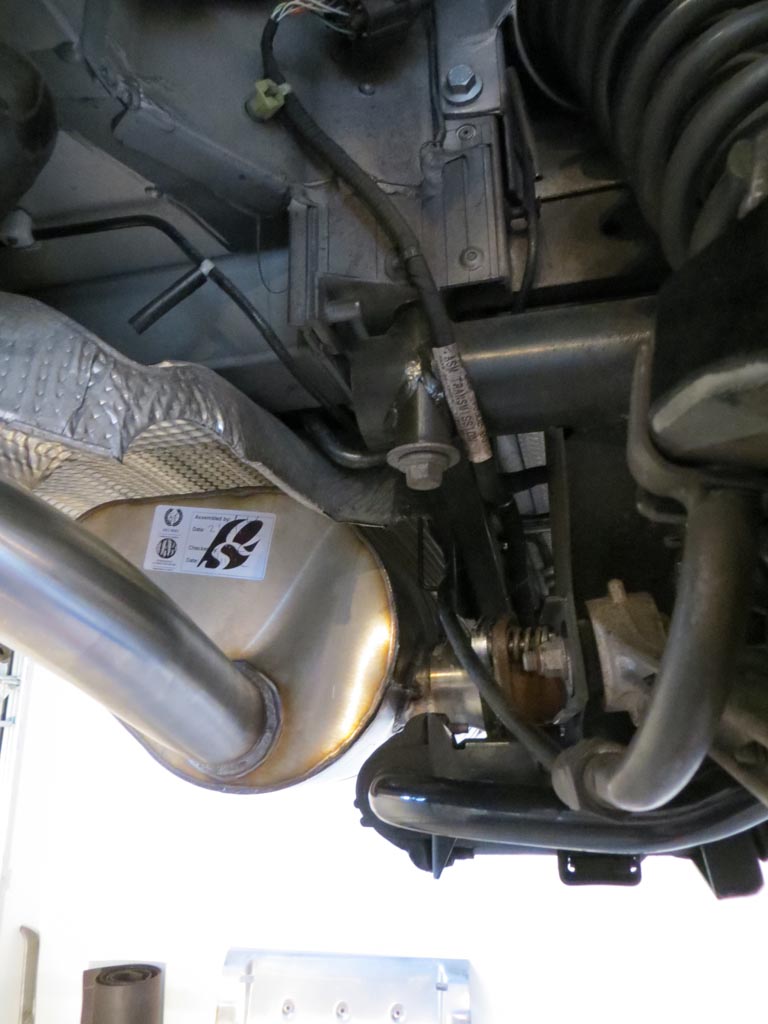 More photos here